For this year's European Week of Sport 2023 campaign, IDF Europe focuses on the importance of social inclusion and equal opportunities in sports for people living with diabetes. At the heart of our mission is the belief that diabetes should never be a barrier to pursuing a passionate, active life in sports.
For that reason, we called on our community and asked them about their personal experiences regarding diabetes and sports. Here, you'll discover inspiring quotes from our vibrant diabetes community, shedding light on the challenges, the misconceptions and their motives to exercise.
Did you know about the Benefits of Exercise for people living with diabetes?
Find here information on the benefits and types of exercises to get you started!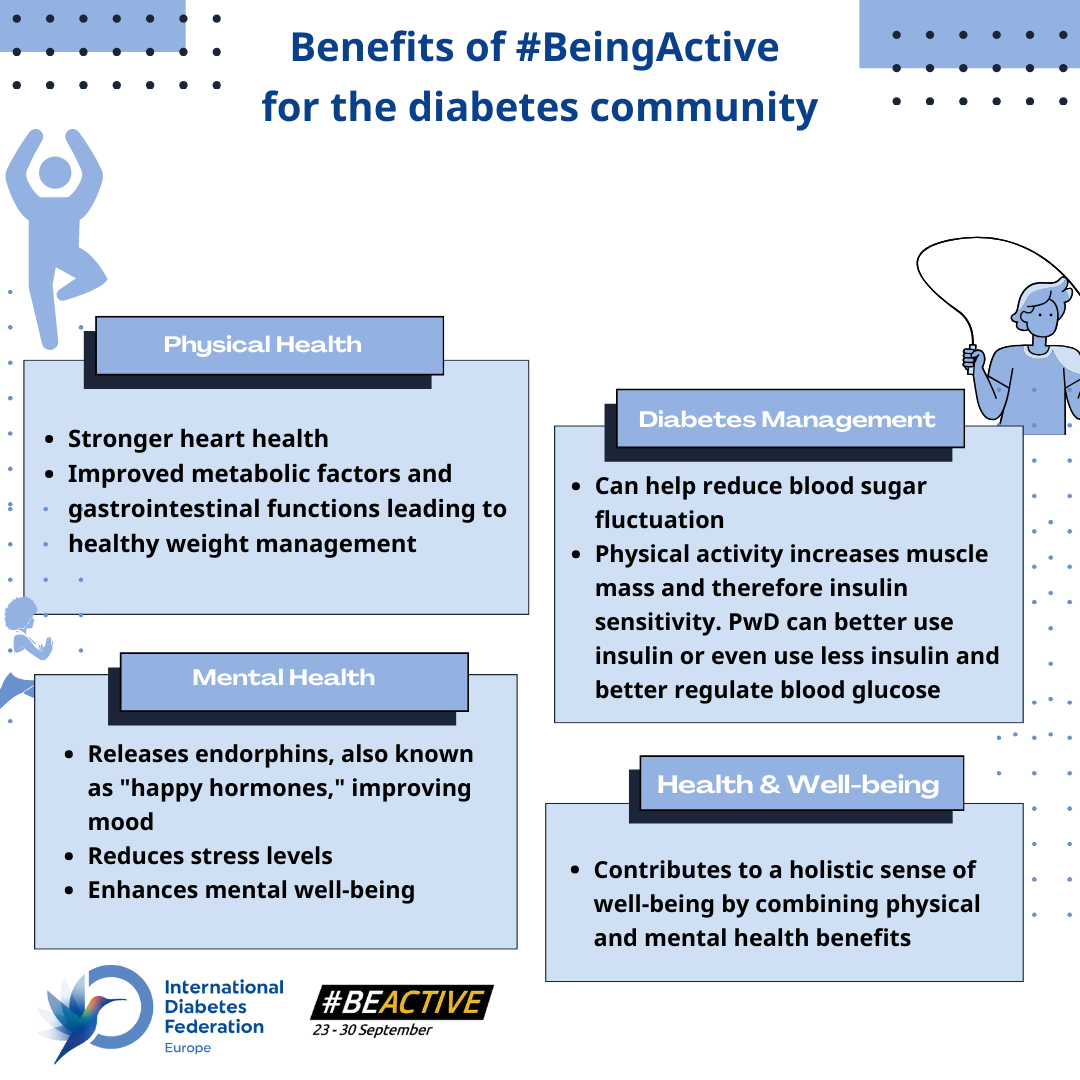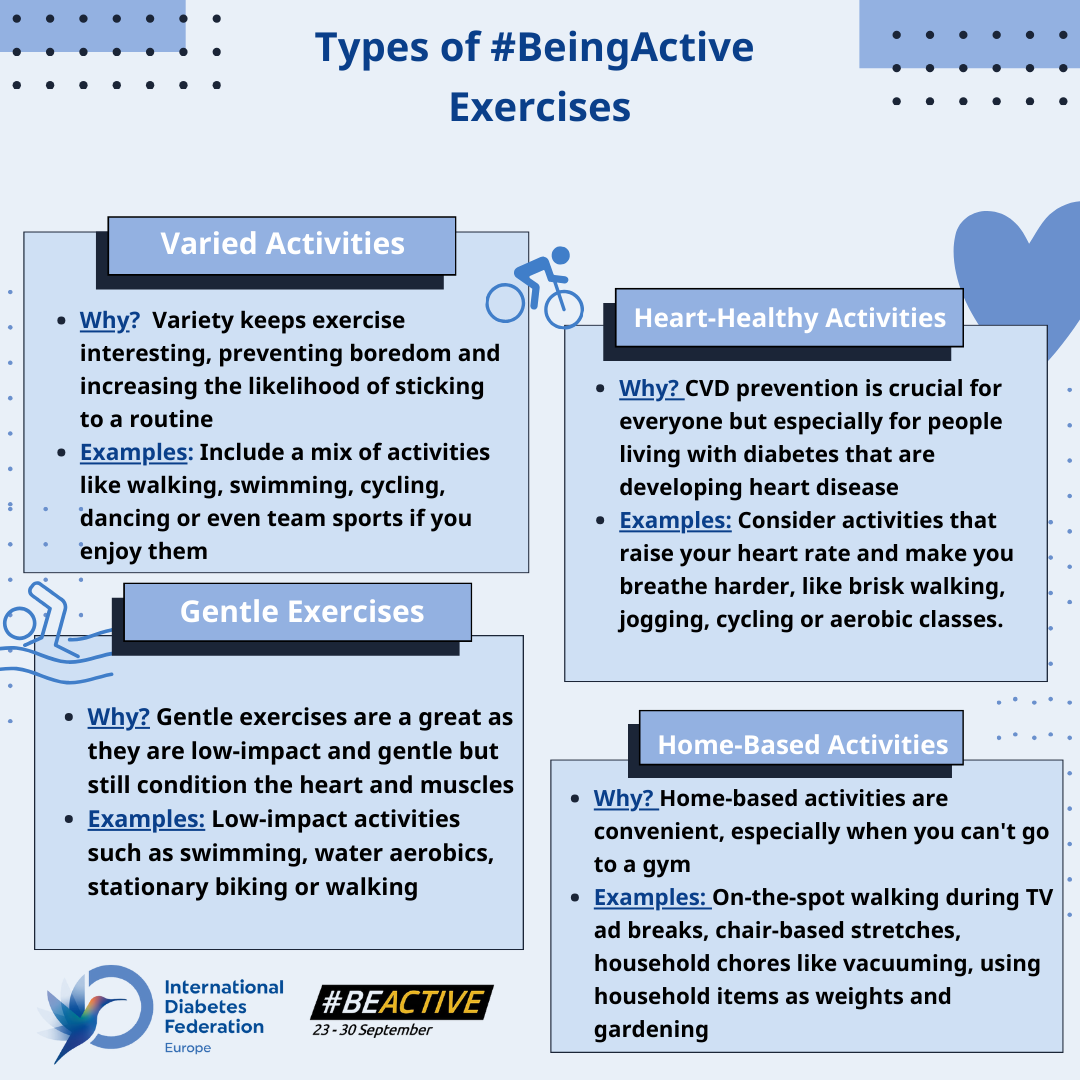 Sports & Diabetes:
Explore the material of Sports & Diabetes, a project co-funded by the EU Erasmus+ programme that developed comprehensive, user-friendly, material to explain the fundamentals of engaging in sports while living with diabetes. That is how the Handbook and Comic Book 'Tackling Diabetes with Sport – Guide to Type 1 Diabetes and Sport' were reated!
The project's core message is clear: with a few essential steps, such as monitoring blood glucose levels before, during and after physical activity, having insulin backup plans, readily available carbohydrates, emergency contacts and other preparedness measures in place, people living with diabetes can confidently make informed decisions and fully enjoy sporting activities.
You can access and download the material here in five different languages: https://sportsanddiabetes.eu/outputs/the-publication/
We would like to thank each and every one for sharing their inspiring perspectives!
It is crucial to recognise that sports promotes social integration, boosts confidence and contributes to a healthier and more fulfilling life for people with diabetes. By dispelling the myths and providing accessible information, we pave the way for a future where everyone, regardless of their diabetes type, can experience the joy and benefits of sports!