Regarding the European institutions, IDF Europe's main targets are mainly the European Parliament and the European Commission.
The European Commission is the institution with the power of initiative and is the originator of proposed legislation.
The European Parliament is the institution representing the peoples of the European Union (EU) Member States. The Parliament participates in the adoption of legislation proposed by the European Commission, alongside the Council of the EU. IDF Europe maintains close and regular links with members of the European Parliament, notably through the MEP Interest Group on Diabetes – MEPs Mobilising for Diabetes (MMD).
MMD provides a political platform to support the diabetes community and to elevate their united voice at European level.
For more information, check out the MMD website and Twitter account, or email [email protected]
IDF Europe provides the Secretariat for MMD.
MMD receives unrestricted support from EUDF and EFPIA.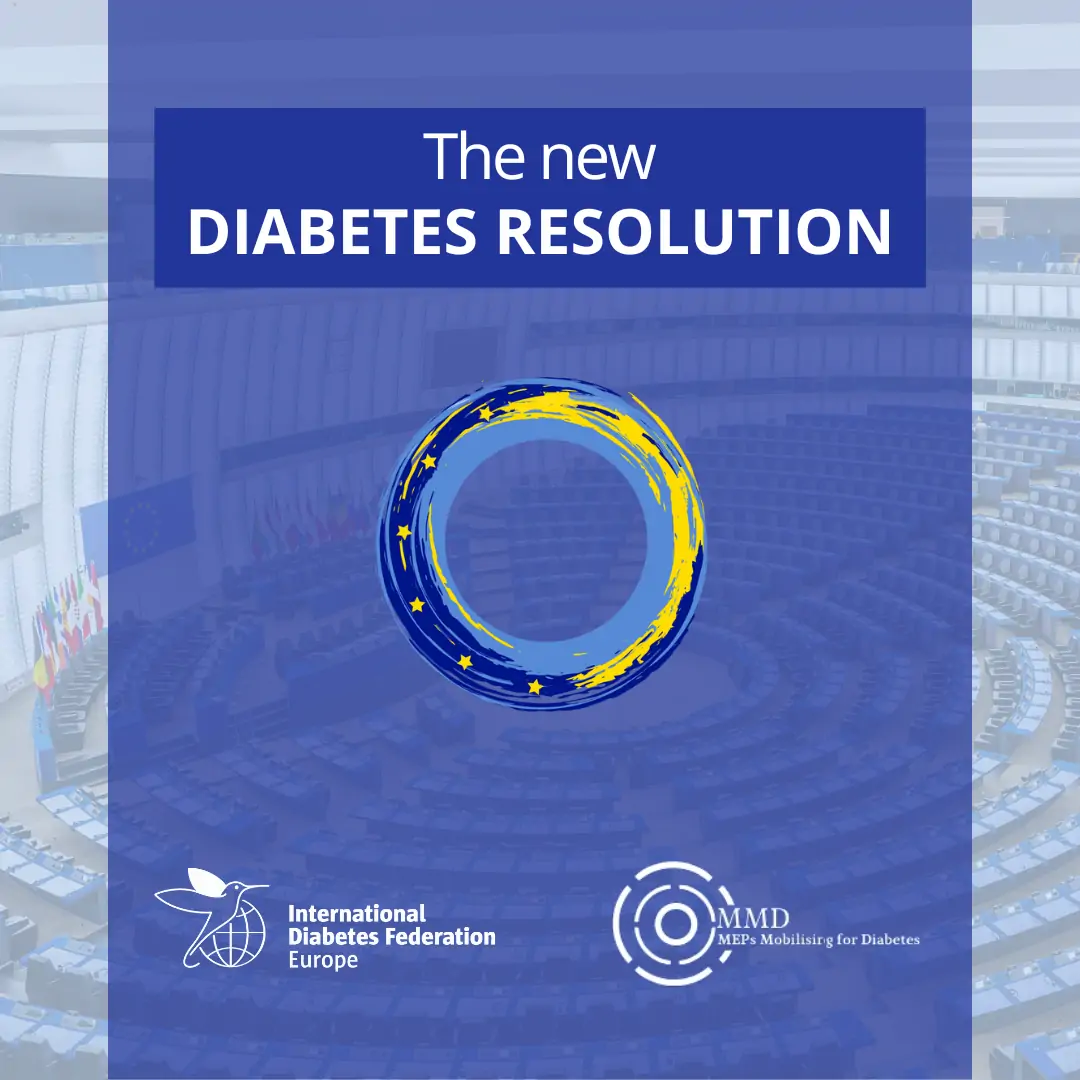 The new EU Parliament Diabetes Resolution
On November 23, 2022, during the Centenary of the Discovery of Insulin and 10 years after the first European Parliament Motion for Resolution on diabetes, the European Parliament adopted by an overwhelming majority a Motion for Resolution on Prevention Management and better Care of Diabetes in the EU on the occasion of World Diabetes Day. IDF Europe applauds this important step forward towards reversing the rising number of people living with diabetes (PwD), improving the management of diabetes and its complications, and addressing the inequalities and disparities in access to care and treatment in Europe.
Read more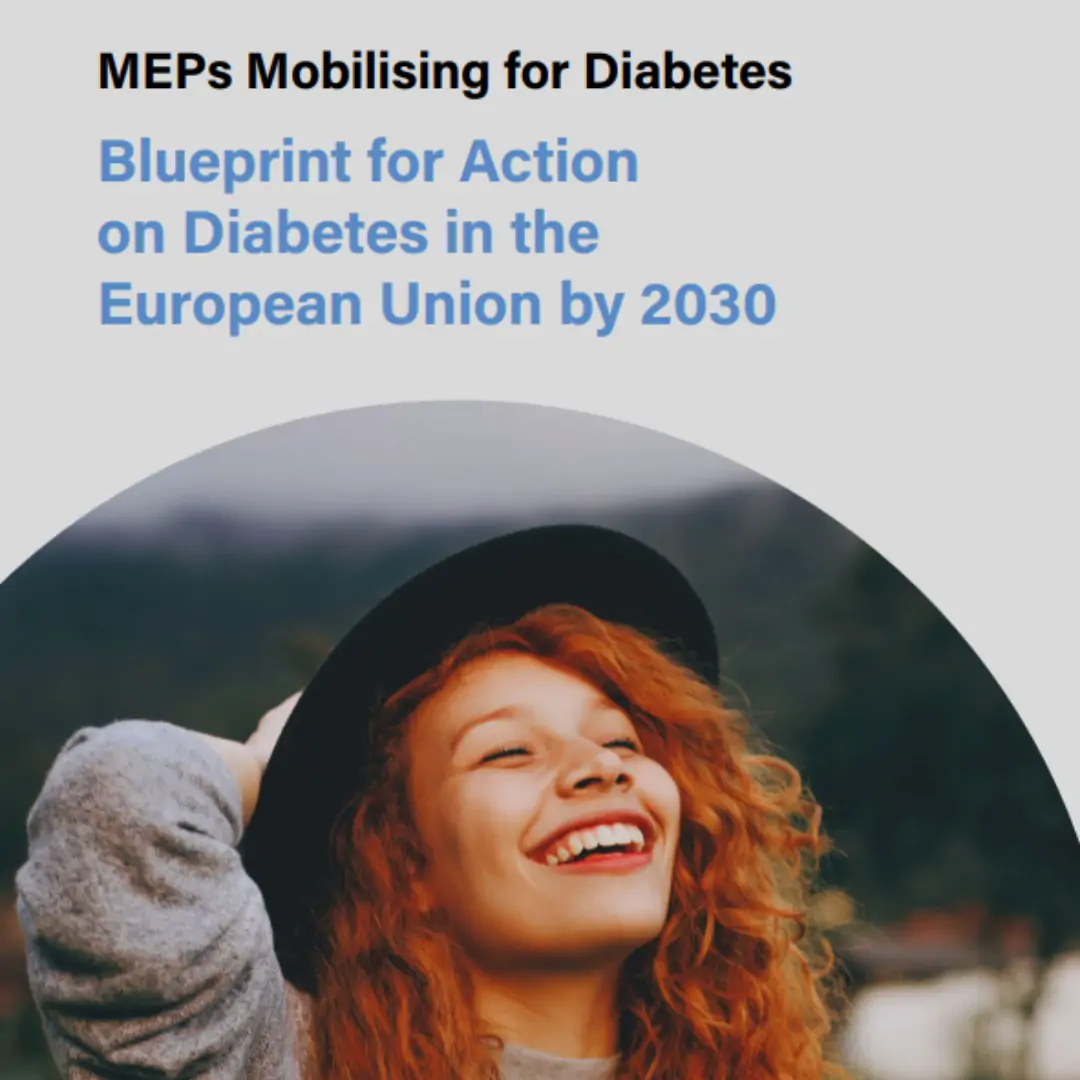 'Blueprint for Action on Diabetes in the European Union by 2030
The 'Blueprint for Action on Diabetes in the European Union by 2030' was launched in February 2021 on the occasion of the official launch of the MMD group.
Written from the perspective of PwD, the recommendations in this Blueprint cover the whole spectrum of actions to be implemented to improve their lives in Europe. These recommendations are articulated around three key priorities – reducing the risk of developing Type 2 diabetes and diabetes-related complications, integrating care and enabling access. These pillars are supported by three key enablers – engagement of people living with diabetes, digitalisation and data, and research for actionable insights.
Download the Blueprint
Check out our EU-focused position papers