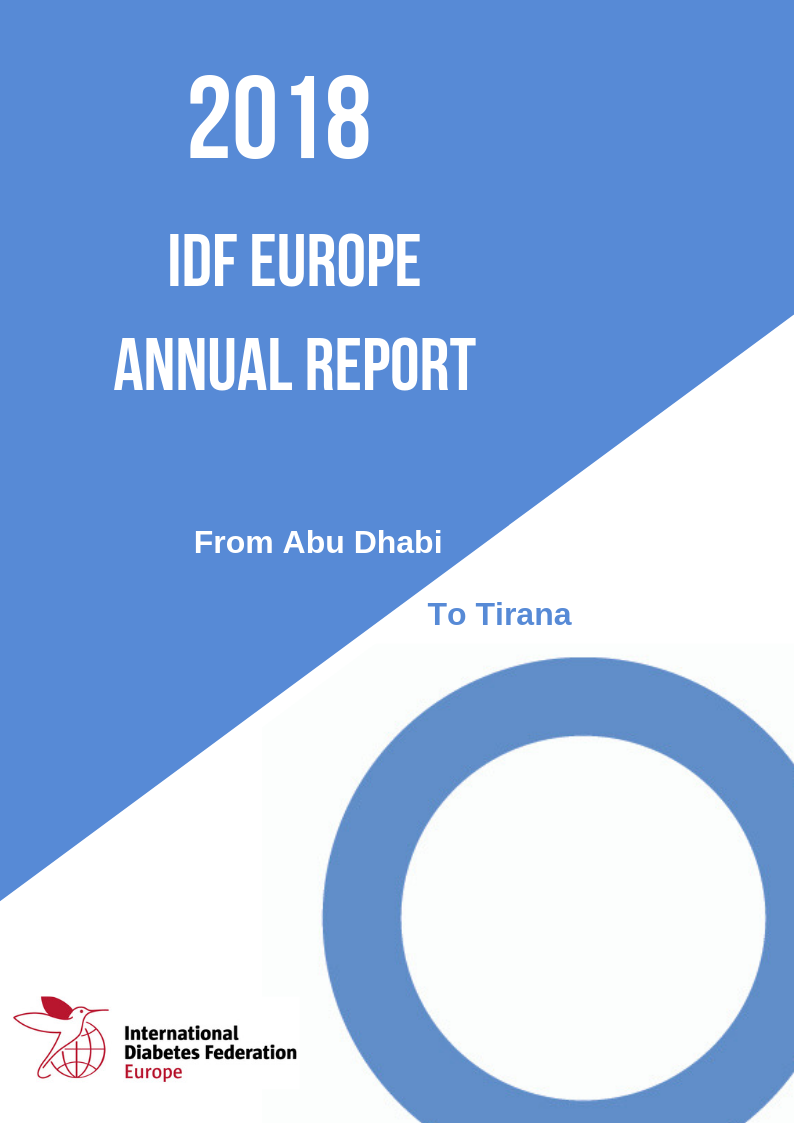 Every year, the title of our annual report links with the cities where our General Council is taking place. This is no coincidence; Abu Dhabi and Tirana are not only cities but also the milestone of our annual progresses. IDF Europe is a wonderful assembly of dedicated people and associations working hand in hand for the same aim all around Europe.
In 2018, we stayed active to strengthen the critical role we play in Europe. Built around our five priorities, we pursued the implementation of long-term strategies to prevent diabetes and provide better settings for the people living with diabetes. Our advocacy approach, Mobilising with Diabetes, provided us with the tools to raise the political and financial attention around diabetes in Europe. As of end of 2018, we continued to work on formulating our policy priorities, in view of the next 2019 European context.
We are also an active actor in various EU funded projects. In October, IDF Europe met for the first time with the partners of the OPEN project. IDF Europe is a non-academic partner of the consortium and we will bring research expertise in the first quarter of 2019. Besides, we are an ongoing partner in Feel4Diabetes, a study for diabetes prevention among children and we are part of the consortium in the CarpeDiab e-health for Type 2 self-management solution.
Unrestricted grants from our Corporate Partners helped us deliver some of our activities. We kept on working closely with them, evaluating and improving our current cooperation and discussing further opportunities for collaboration in 2019.
Moreover, we have taken part in many EU high-level meetings, sharing our positions and expertise within multi stakeholder discussions and working groups. For example, we lead the Symposium on diabetes care during EASD conference and we participated actively in the EU Platform for action on diet, physical activity and health and in the WHO meeting in November.
Finally, our future is in good hands thanks to the energy and creativity of our youth advocates. The 8th IDF Europe Youth Leadership Camp took place in Prague in another successful edition and the Youth Advocacy Group (YOURAH) continuously work to support the empowerment of youth to engage in policy, advocacy and support activities.
I am very proud and thankful to the work done everyday by our 69 members in 44 countries, our Board and our Regional Office. Everyone deserves to be thanked for his or her commitment, dedication and hard work. Together we are stronger!
Prof Dr Sehnaz Karadeniz Chair, IDF Europe.
Read the full Annual Report HERE