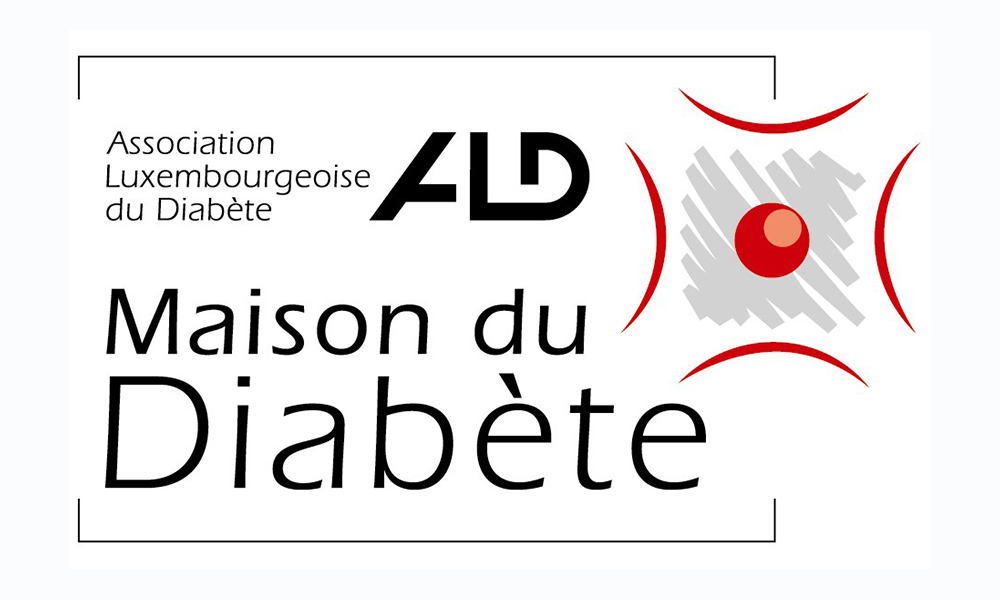 Address
143 rue de Mühlenbach, Luxembourg, LU-2168, Luxembourg
About
The Luxembourg Diabetes Association, Association Luxembourgeoise du Diabète (ALD) was founded in 1979. It is open to all those affected by diabetes. The main goals of ALD are:
Advocacy for people with diabetes from an economic, social and cultural point of view
Information and education for people with diabetes and their families
Prevention and early detection of diabetes
Medical and social assistance for people with diabetes
To help achieve these goals,  ALD established "La Maison du Diabète" in 2003, a service affiliated with the Ministry of Health.
Main Focus
Information centre
Education programmes
Individual counselling by specialized nurse or dietician
Activities
ALD organises the following activities and services:
Educational programmes and group information sessions
Customised counselling provided by a nurse or dietician specialising in diabetes (also in Portuguese upon request)
The ALD magazine which appears 4 times a year and contains news articles about diabetes, treatment, diet, physical activity, the life of the association…
Documentation centre, information brochures (food, sports, travel, school, pregnancy …)
Loan and exchange of defective equipment
Conferences for general public, training for professionals
Social and leisure activities
Since 2006, ALD has had a special section for parents of children and adolescents with diabetes