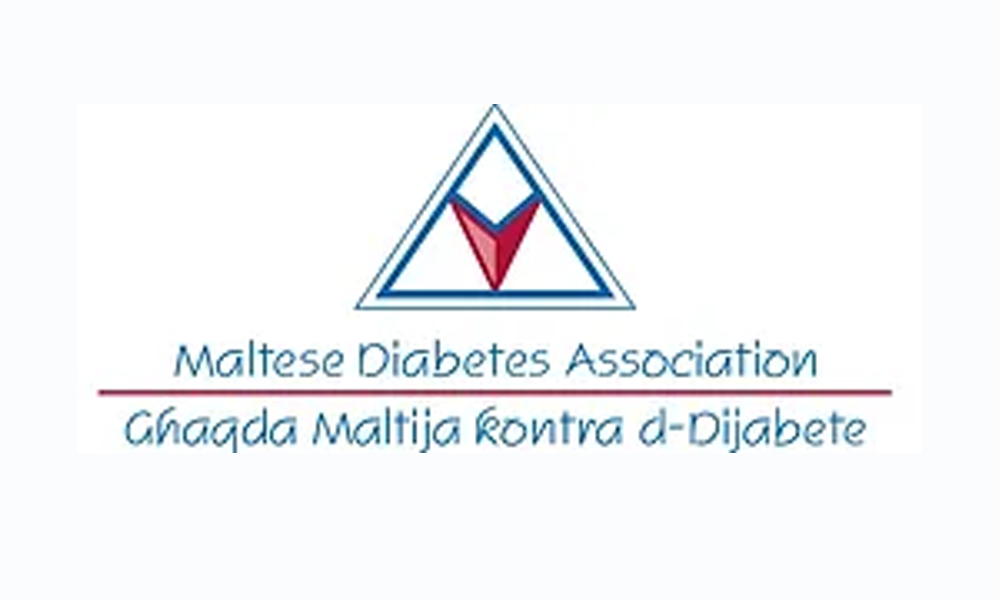 Address
74/1 Melita Street, Valletta, Malta
About
The Maltese Diabetes Association or L-Ghaqda Maltija kontra d-Dijabete was founded by Mr. Tancred Zammit in 1988 after his teenage daughter was diagnosed with diabetes. He felt the need to establish an organization where people with diabetes could meet and discuss their condition, problems and receive information regarding diabetes.
The Maltese Diabetes Association is a voluntary non-governmental organisation aimed at educating its members and the general public on diabetes and how to prevent complications arising from it.
Main Focus
The mission is to improve the lives of people with diabetes and to work towards a future with fewer complications and more awareness on this condition.
Activities
Monthly Educational Talks for people with type 1 and type 2 diabetes. The talks are delivered by specialist on the topic chosen with ample time being dedicated to questions and interaction by those present – so that the audience can benefit from how others tackle day to day problems.
Family Support Group – The need was felt to target specific groups so a separate group of lectures and meetings was organized for parents of children with diabetes. The problems encountered in this sector are very specific and the association has often been asked to intervene with problems relating to schools and other social institutions.
Juvenile Diabetes Support Group – DAISY (Diabetes Association in Support of Youth), wherein topics of particular interest to that age group are discussed in more detail. The DAISY group also organises a number of physical activities mainly football as a social activity and a means of underlying the importance of exercise.
Annual Summer Camp for Juvenile and Teenage members. The aim of the summer camp is to help children with diabetes feel more comfortable with their condition , share experiences with others of their own age and condition and learn how to deal with hypoglycemia, hyperglycemia, ketones, and how to self inject.
The association also organizes Free Blood Glucose monitoring to mark World Diabetes Day. As the prevalence of diabetes is very high in the Maltese island, it is importance to stress the need of screening especially those who have a higher tendency due to family history.
Publications & Newsletters
The Association publishes an in-house magazine, "Id-Dijabete w Sahhtek" offering a wide range of articles and a bi-monthly newsletter.