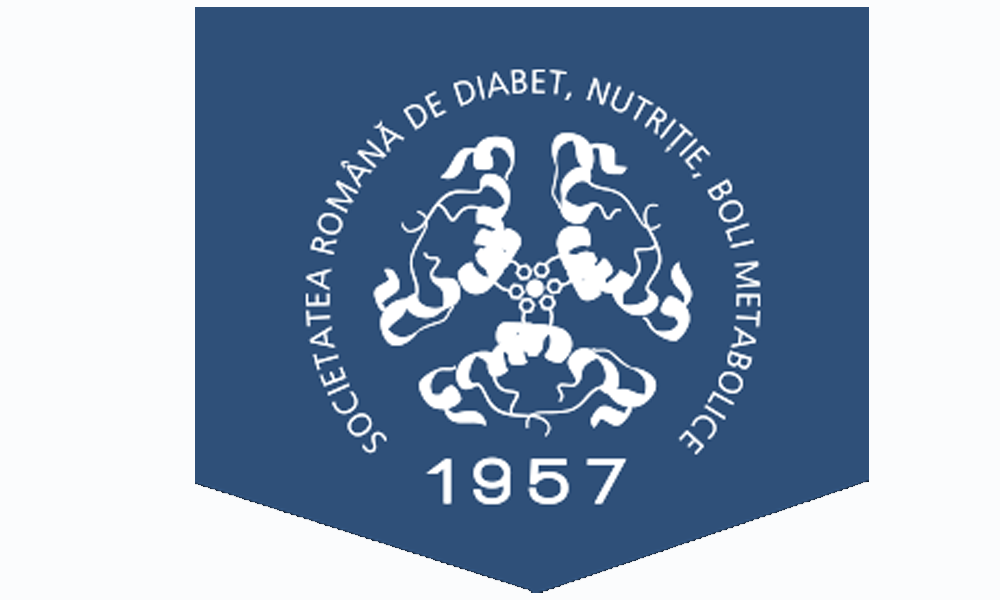 Address
Str Ion Movila nr 5-7, Bucharest 2, 020475, Romania
About
The Romanian Society of Diabetes, Nutrition and Metabolic Diseases was established to constantly provide appropriate care and treatment for all people with diabetes and/or other nutritional and metabolic diseases and to improve their quality of life.
At the same time, the society's objective is to increase awareness among the Romanian population about the great risks and complication of this disease if not treated properly. The society's objectives are carried out every year by organizing events dedicated to professionals as well as through projects involving authorities, media and main opinion leaders.
Main Focus
Constantly increase the professional, scientific and ethic level of its members.
Joint efforts to improve the quality and efficiency of the medical act for the benefit of patients.
Fight for achieving optimal working conditions and helping to increase the competitiveness and level of training in the specialty area.
Conduct scientific events and facilitate the access of its members to professional medical information.
Support professional education in all its forms.
Support scientific research and education.
Activities
National Campaign "Control your diabetes!"
The annual campaign involves 2 editions, one in spring and one held in conjunction with World Diabetes Day, in autumn. The event gathers in the same place medical specialists, authorities, media, people with diabetes and patient organizations from this medical area. The main objectives of the Campaign are to involve authorities and media in spreading a message of awareness about the increased incidence of diabetes in Romania; to inform and educate the public about the importance of diabetes prevention and also the effective control of diabetes and improved lifestyle for people affected by this disease.
Courses
The Romanian Society of Diabetes, Nutrition and Metabolic Diseases organizes every year a number of courses meant to increase and constantly improve the level of education of its members and specialists involved in the management of people with diabetes.
National Congress of Romanian Society of Diabetes, Nutrition and Metabolic Diseases
Every year in May, the society organizes the National Congress, the only large scale event that brings together the most important medical figures from Romania. The event includes international specialists in diabetes.
P.R.E.D.A.T.O.R
National Study on the Prevalence of Diabetes, Prediabetes, Overweight, Obesity, Dyslipidemia, Hyperuricemia and Chronic Kidney Disease in Romania
Publications & Newsletters
Romanian Journal of Diabetes Nutrition and Metabolic Diseases
Message from the President
"As a member of IDF, the Romanian Society of Diabetes, Nutrition and Metabolic Diseases wishes to continuously adapt the prevention, diagnosis and treatment methods of diabetes and its complications with international standards. In this regard, the activities of the society are targeted to professionals, to a public greater awareness of the importance of prevention, early detection and control of diabetes, as well as to authorities, associations and media. The message we want to convey is that of unity in fighting against diabetes, with a multidisciplinary approach, professionalism and dedication, which has in the centre of this integrated system, the person with diabetes."