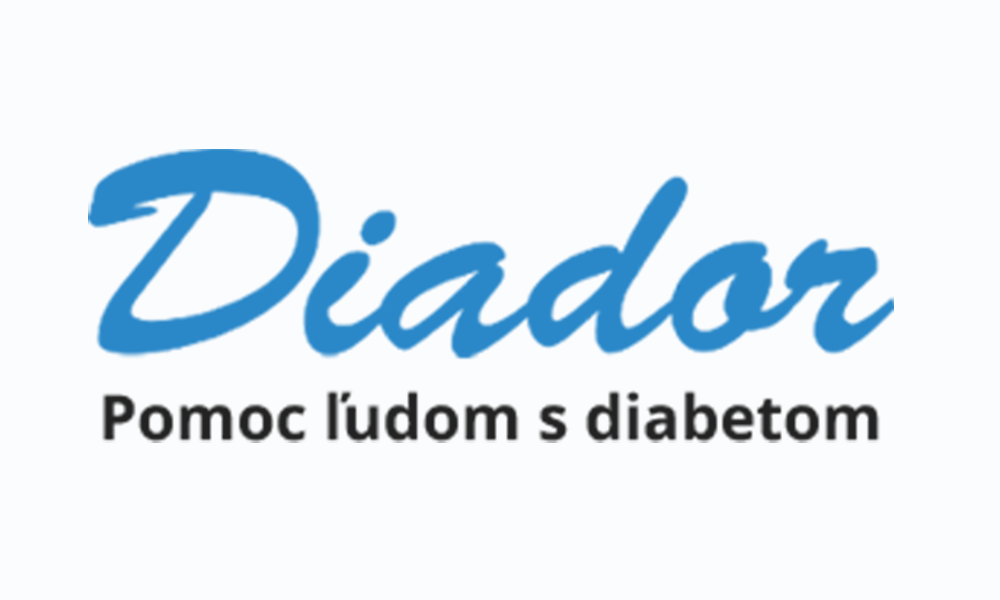 Address
Tehelná 20, Bratislava, 83103, Slovakia
About
The organization Diador was founded on 14th November 1988 by a diabetologist and 11 people with diabetes.
The main aim was and still is to enable young adults with diabetes who visit the Special Diabetes Outpatient Department for young people with diabetes to get to know each other better in situations around diabetes and also during free time activities. The second main aim is to enable education for people with diabetes and the public.
Main Focus
To protect the interests of people with diabetes
Education of members and non-members in the field of diabetes
To achieve a higher quality of health care and life for people with diabetes
To avoid discrimination of members as patients or citizens
Diabetes awareness and support to people with diabetes
Activities
Winter reconditional/medic stay – this is a medical and educational stay for members during the winter time. The main activity is skiing, evening lectures by a doctor, new information from pharmaceutical companies and together fun activities. Doctors and nurses are always present during the stay. The aim is to let patients experience the influence of sport on blood glucose and diabetes.
Summer reconditional/medic stay – medical and educational stay for members during the summer time. Main activities are together games, sports, a hiking trip, visiting of monuments, interesting sights, lectures by a doctor, new information from pharmaceutical companies.
Nutritional programme – each year Diador organizes an exhibition of food and products for people with diabetes
Lectures for the public – throughout the year we organize 4 lectures on diabetes for the public with free entrance
Sport activities – Diador Sports day – each year we organize a day full of sports (volleyball, football, basketball)
Cultural events – several concerts throughout the year for members
Social help and education – collaboration with Children Diabetes Centre of the Slovak Republic
World Diabetes Day activities
Message from the President
"Our organization wanted to be in contact with the whole world and after 25 years of our existence we thought we would be ready to join into the international cooperation. We are an organization of young adults therefore would like to collaborate in the activities of Diabetes Youth.
In our membership in IDF we see benefits: newest information in the field of diabetes, whole world interconnection, international contacts, eventual cooperation with Diabetes Youth."