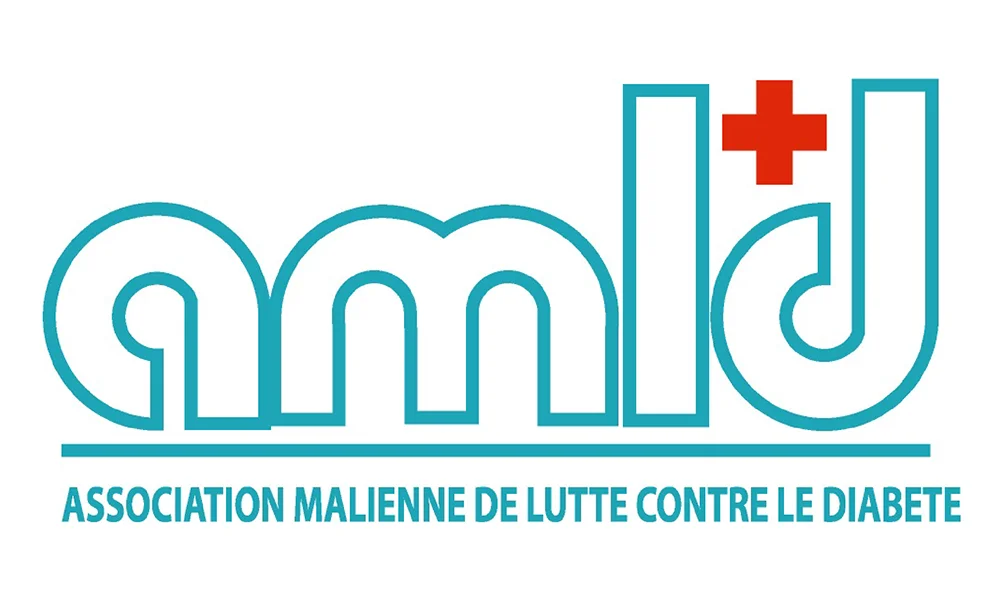 Address
Centre de lutte contre le diabète, BP E.2565 Quartier du fleuve, Bamako, Mali
About
To give comfort to patients with diabetes in Mali, the Malian Association for the Fight against diabetes (Association Malienne de Lutte contre le Diabète – AMLD), created in June 1991, and affiliated to the International Diabetes Federation (IDF) since 1997, took the initiative to create a centre specialised in the fight against diabetes and the care of patients.
AMLD has a Board of fourteen (12 members plus two members of the Scientific Committee). The Board meets at least once a month and holds a general meeting every three years.
Main Focus
To improve the lives of people with diabetes
To provide screening, the collection of epidemiological data used for the management of patients with diabetes.
To provide patients with diabetes a platform to discuss and solve the problems encountered in the management of the disease and to allow mutual aid between patients and different organisations.
Activities
Since its inception AMLD has included a number of projects in its short and medium term strategy. Amongst these projects and priorities is the opening of a centre specialising in the treatment and monitoring of people with diabetes.
This centre was established February 28, 1998 with the assistance of the Ministry of Health who gave the association the former clinic Bozola with a 50-year lease. This centre, the only one specialising in the treatment of diabetes in Mali, had been fully restored and equipped with the special help of the Lions Club Bamako Sigui. Since its establishment, the work of the centre, in collaboration with the Ministry of Health, the Lion's Club Bamako Sigui, the Macina Association (from Thionville France), has been among other things:
The training of caregivers
An IDF workshop in Bamako for the training of health workers
The organisation and the celebration of World Diabetes Day every year
Regular missions to several regions
Setting up screenings in Bamako whenever resources permit; education on some radio stations
Improving the technical platform of the centre (installation of biochemical laboratory and ultrasound equipment etc.)
Message from the President
"I would like to sincerely thank all the staff of the International Diabetes Federation for the work that they continue to provide to improve the care of diabetes all over the world. Your availability is a major asset for the proper functioning of the member associations. We must strive to make IDF an instrument which can provide practical solutions to everyday problems of people in poor countries."