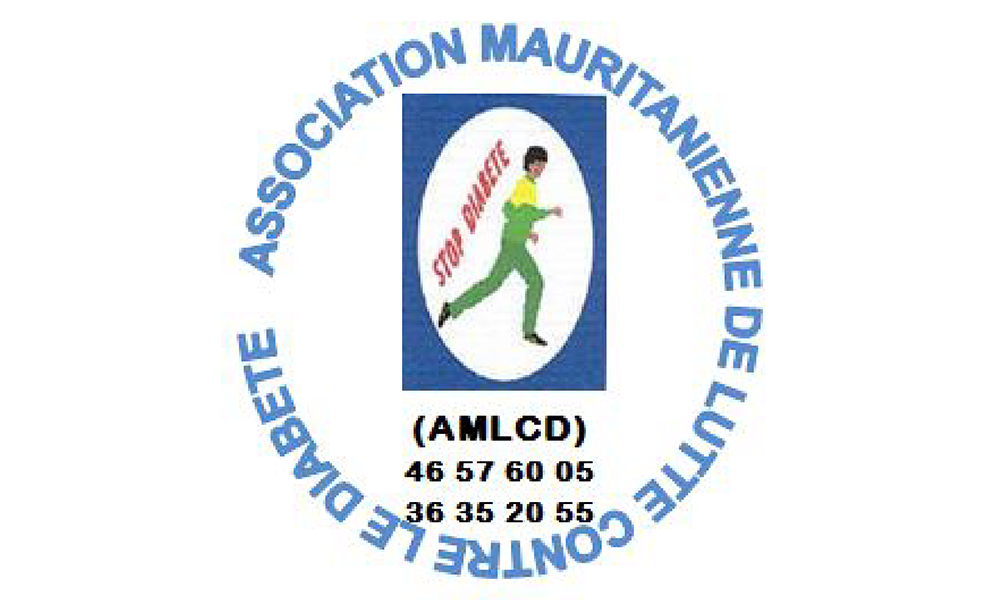 Address
BP 515, Nouakchott, Mauritania
About
The Mauritanian Association for the Fight Against Diabetes (Association Mauritanienne de Lutte Contre le Diabète – AMLCD) is an apolitical and non-profit group of people with and without diabetes. It strives to provide a comprehensive and coherent response to improve the lives of people with diabetes.
It was officially established on 15th February, 2008.
Main Focus
To advocate with health authorities, local officials and international organisations
To conduct awareness campaigns among the population;
To organise mass screening
To contribute to the reduction of risk factors for non-communicable diseases
To support health centres for the management of diabetes
Activities
The Association carries out advocacy with health, administrative and municipal authorities for the effective management of diabetes and its complications because today, this disease is a real public health problem.
The opening of a diabetes centre is essential for people suffering from diabetes and will educate people about the disease.
Celebration of World Diabetes Day November 14, 2008, 2009, 2010, 2011, 2012 , with partners in Nouakchott and in regional offices.
Organisation of a workshop to validate the five-year plan in the presence of representatives of the Ministry of Health, WHO, coordinators from the regional offices of the Association and healthcare professionals .
Screenings : in two secondary schools in four health centres in Nouakchott , check-ups for 25 children with diabetes, who are members of the Association
Medical Caravan 5 – 6 July 2013 in Rosso , a town 204 km from the capital Nouakchott.
Participation in the videoconference organised on 6th July, 2013 between the Mauritanian Association for the Fight against Diabetes (AMLCD ) The Senegalese Association of diabetics (ASSAD ) and the Moroccan Association of diabetics whose theme was: Diabetes and Ramadan.