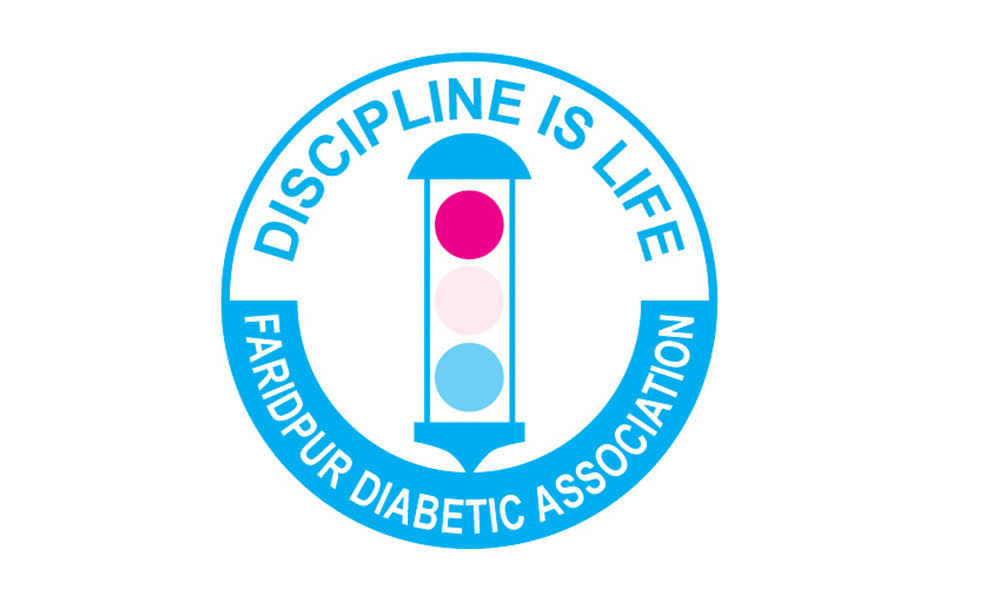 Address
Jheeltuly, Faridpur Town 7800, Bangladesh
About
The Faridpur Diabetic Association is a non-profit voluntary socio-medical organization. It is run by an elected committee. It was established at the initiative of late Dr. Mohammad Zahed and a group of social workers, philanthropist, physicians and professors. The Association started an out-patient clinic in 1985, established 25 bed indoor hospital in 2000 which over the years now has turned into 350 bed Hospital. The Association also established Nursing Institute in 2005 and a Medical College in 2009.
Faridpur Diabetic Association has been running
350-bed Diabetes and Multi-disciplinary Hospital.
Diabetic Association Medical College.
Diabetic Association Nursing Institute.
The Association is rendering preventive, curative and rehabilitative services to the people with diabetes and other diseases.
Main Focus
No person with diabetes should die untreated.
Insulin Bank (a) Provision of free insulin to poor patients and (b) Available insulin to other type 1 diabetics.
Prevention of diabetes and diabetic complications.
Diabetic education to patients off all ages, families, carers and to everybody.
Awareness on healthy lifestyle, physical activities, healthy diets, health education.
Works on awareness, motivation, education, early detection, up-date treatment and proper medicare, prevention of devastating complications etc.
Provides laboratory services for diagnosis and teachings.
Provide total healthcare including rehabilitation for all diabetics irrespective of gender, age, economic and social status.
Shares experiences and knowledge in discharging its commitment to the people of the area with the Diabetic Association of Bangladesh and IDF.
Provides clinical and hospital service both outdoor and indoor and acquired wide applause particularly to diabetes, others non-communicable diseases and in other field of general health care.
Medical College and Nursing Institute creating physicians and nurses who are competent, commited, casing and willing to serve.
Activities
Diabetes Awareness and Education program
Diabetes Awareness and Education program conducted in the hospital centre and also everywhere in urban, slum and rural areas. Diabetologist, physicians, educators, nutritionists, nurses, social workers etc. take part to educate and aware the general public and patients with diabetes through lectures, workshop, leaflets, posters, printing and electronic media on regular basis. They give prime importance on effective lifestyle modification, intake of healthy proper diet, increase of physical activities or exercise, modest weight loss and maintenance of ideal BMI. They give prime importance on discipline, diets, drugs, education on diabetes and insulin etc. During these activities on diabetes works other non-communicable disease are also emphasized.
Prevention of Diabetes and its complications:
Special days like World Diabetes Day, Diabetes Awareness Day, Diabetes Service Day, World Heart Day, World Hypertension Day and other health related Days are observed to prevent diabetes, its complications and other non-communicable diseases through lectures, discussion, awareness materials, rally, media program on prevention, management and control.
Diabetes foot care and prevention
Diabetes foot care and prevention of amputation along with diabetes care, prevention of its complication is given vital importance.
Hospital:
The 350 bed Hospital has been providing services to both diabetic and non-diabetic patients Around 1200 outdoor patients attend daily. In the year 2011-2012 number of patients visit is 377382, of which 92038 is diabetic who receives free medical services. Discussion on diabetes (no of classes) is 292 and teaching on insulin and related issues to 2405 insulin dependent patients, besides dietary advice to 6387 patients. Bed occupancy in the year is 79.42%. 30% patients treated free of cost (poor patients). The Association provides free insulin to all registered diabetic patients up to the age of 22 years and poor diabetic patients of all ages. Number of test/investigation performed in the year 2011-12 is 1,12,679.
Implemented Mobile Medical Camps
Implemented Mobile Medical Camps in different areas even in rural & slum area through blood glucose screening program and medicare services run by the day.
Medical college:
Diabetic Association Medical College with seventy students in each session offering Bachelor of Medicine and Bachelor of Surgery (MBBS) course under the University of Dhaka.
Nursing Institute:
Diabetic Association Nursing Institute with forty students in each session offering Diploma in Nursing Scince and Midwifery course under Nursing Council of Bangladesh.
Message from the President
"As a member of IDF, we have a clear idea about the global situation of diabetes and the various tools and technologies for its prevention and cure".