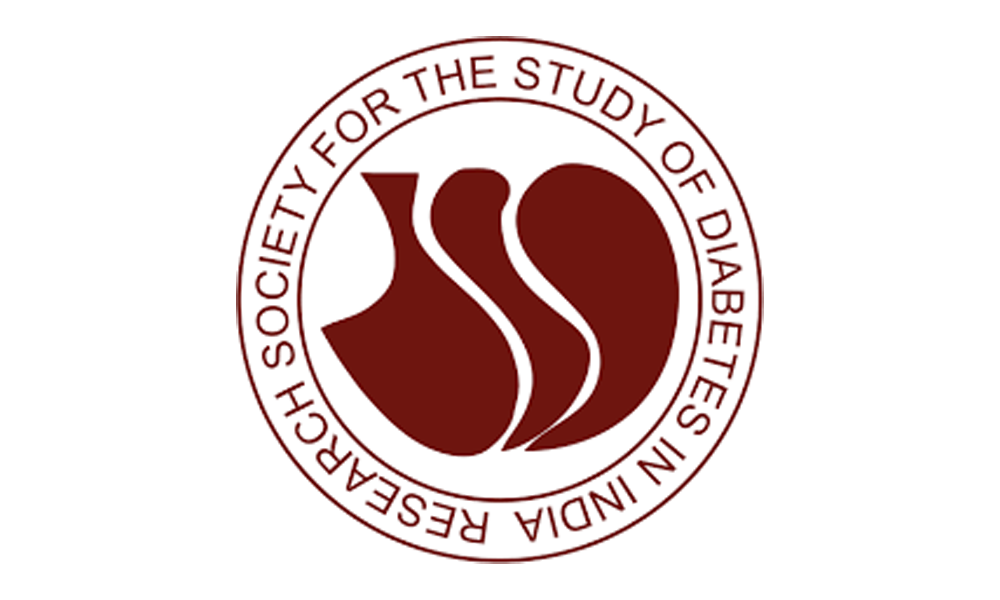 Address
Dr Sanjay Agarwal's Aegle Clinic for Diabetes Care, A-11 Narsimha Housing Society, 194, Boat Club Road, Pune - 411001, Maharashtra, India
About
RSSDI was founded in 1972 by Prof. M.M.S. Ahuja who conceived the idea for establishing the society for ensuring academic activity and research and holding scientific meetings and providing training facilities for research.
It was registered on July 29, 1972; the Society's office was located in the department of Medicine at the All India Institute of Medical Sciences (AIIMS). From a small beginning in 1972, RSSDI has grown to be a truly national organisation.
The aim of RSSDI is to conduct and facilitate diabetes research in India, which has a direct bearing on diabetes clinical practice and the prevention and management of the condition.
Today, Research Society for Study of Diabetes in India (RSSDI) is the largest organisation of Diabetes health care professionals and researchers in Asia. It has over 6000 members from amongst physicians, diabetologists, endocrinologists, as well as paramedical personnel such as nurses, dieticians.
Main Focus
To function as a scientific body encouraging and assisting research as well as all such activities that are likely to benefit people with Diabetes Mellitus (DM) in India.
To encourage, educate, update and train registered medical practitioners, dieticians, qualified nurses and other appropriately qualified paramedical personnel in the field of Diabetes Mellitus and expand knowledge on health care delivery through organization of lectures, continuing medical education programs (CME), seminars, discussions, conferences, update sessions, workshops, training camps, correspondence courses and any other method or measure that may be considered suitable from time to time for the purpose at local, regional, national and international levels.
To institute post-graduate studies in Diabetes Mellitus for medical practitioners in due consultation with the Medical Council of India.
Diabetes awareness & patient education.
Activities
Since 2003, RSSDI has supported the creation of state-level chapters to stimulate society activities at the local level. These activities include CME programmes for local physicians, diabetes research activities for interested researchers and awareness programmes for people with diabetes.
Since 2009, RSSDI has been involved in accrediting centers interested in running a certificate course in diabetology if they fulfill the required criteria. 22 institutions have been accredited to date.
RSSDI organises initiatives, also in collaboration with State Governments, to create awareness around diabetes and the prevention of type 2 diabetes through healthy habits. In 2021, RSSDI launched the Defeat Diabetes Campaign with the objective of reaching 100 million people in 100 days with the message "Test, Track and Treat." The campaign was a resounding success and RSSDI was awarded the Asia Book Of Records Certificate for having screened over 106 million people across more than 10 thousand locations throughout India.
In 2020 and 2021, RSSDI conducted digital workshops for teams of doctors from each Indian state to improve and standardize type 1 diabetes care in the country and raise awareness of diabetes technology. The doctors subsequently train district coordinators who are responsible for final implementation of the guidelines.
RSSDI has launched a Learning Management Platform featuring high quality courses delivered by key opinion leaders for the benefit of doctors and other diabetes professionals in India.
RSSDI provides research grants, welcoming proposals from Indian scientists interested in conducting original research in diabetes. Limited grants for smaller projects are also available for medical college students.
Publications & Newsletters
The RSSDI Journal – International Journal of Diabetes in Developing Countries (IJDDC) – targets clinicians, researchers, paramedical personnel, nutritionists and healthcare personnel working in diabetes.
The RSSDI Text book of Diabetes Mellitus, published in 2005, gives an Indian perspective to diabetes with a wealth of data drawn from local experience that is useful for primary physicians in the country.
Message from the President
The Research Society for Study of Diabetes in India (RSSDI) would like to strengthen IDF efforts to spread awareness on the prevention and management of diabetes in India and all developing countries. RSSDI, in collaboration with IDF, is ready to take up the training of healthcare professionals to prevent and manage diabetes at the primary care level. We would also like to promote basic clinical research that can help people living with diabetes in developing countries.