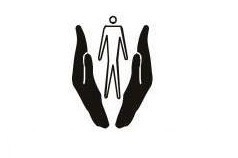 Address
National Diabetes Centre, 50 Sarana Mawatha, Rajagiriya, Sri Lanka
About
The Diabetes Association of Sri Lanka (DASL) was established in 1984 as a non-governmental organisation in Parliament by Act no: 1 of 1992. It is also registered as a charitable organisation with the Ministry of Finance and Ministry of Social Services.
The headquarters of the DASL was built in 1995 on property leased out by the Government of Sri Lanka where a centre of excellence the National Diabetes Centre (NDC) was established in Rajagiriya.
Mission: Care Prevention and Cure: Go beyond Borders
Main Focus
Single Visit Screening Program for Complications of Diabetes – Secondary prevention Type 2 Diabetes
Insulin Bank – Care and prevention of complication of Type 1 Diabetes
Wellness programme – Primary prevention Type 2 Diabetes
Laboratory services – In situ and mobile
Research – Risk assessment of T2DM and Life style modification
Social Marketing of Diabetes: Education and Awareness Programme
Advocacy and Policy planning– Govt/NGO
Activities
Education and Awareness
Direct and indirect education and awareness programmes are conducted through lectures, workshops and electronic and printed media on regular basis and Diabetes Information Services with Mobitel. DASL has also launched a health page in the Schoolnet website to increase awareness among school children about diabetes, its risk factors and how to prevent through healthy lifestyles. A Diabetes education, awareness and prevention campaign "Seeni Meanie" was also conducted with the participation of 70 schools nationwide.
Wellness
This programme is a translational programme stemming from our research project "Diabrisk-sl" which was started in 2008. The Wellness Programme was launched on World Diabetes Day at the Sir Frank Gunasekera Oration. This programme is designed for normal individuals or persons 'at-risk' where biochemical and clinical assessments are made together with anthropometry. Persons with risk factors are then followed up by a medical officer with life style modification advice on a regular basis.
Insulin Bank
The Insulin Bank (IB), the bank for needy type 1 persons with diabetes (T1DM) was inaugurated on World Diabetes Day in November 1998. At present, the IB provides a total care package free of charge for 560 needy Type I Children and Young Adults referred to the NDC. The service provided includes regular blood sugar assessment, supply of best quality human insulin, annual assessment for complications, home glucose monitoring machines and strips, counselling and nutritional support where necessary. This project is funded through donations received from the general public and investment income of the DASL.
Research Study "Diabrisk-SL" is an open randomised controlled parallel group clinical trial which is conducted in collaboration with DASL and the Metabolic Unit of Medicine, Cardiovascular Division of King's College London, UK. This is a translational research project funded by the IDF BRIDGES project.
Message from the President
"Current bottom-up approach of the IDF is appreciated by our membership and is hoped that many beneficial results will accrue as we strengthen our partnership. The importance of individual behaviour should be recognised where the change of lifestyles may reverse the present trend of the pandemic. Top down approach of education and awareness where "one size fits all" is likely to fail as it is not ethnically and culturally sensitive and less cost effective"