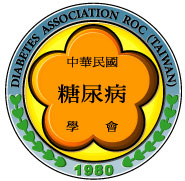 Address
10F., No.48, Huai-Ning St., Zhongzheng Dist, 100 Taipei City, Taiwan
About
Founded in 1980, Chinese Taipei Diabetes Association became a registered member of International Diabetes Federation in 1983 under the name of Chinese Taipei Diabetes Association (CTDA) and has played an active role in the global community of diabetic care. The Association currently claims 926 members with 570 diabetes specialists forming the majority and related educators, nutritionists, and nurses completing the entire membership.
The vision of the CTDA is to enhance the clinical ability of taking care patients, improve the diabetes care systems and organizations, and develop the research energy of diabetes in Taiwan. More importantly, we delegate to varied activities of diabetes prevention and education. And CTDA always gets involved with regional and international diabetes events with our greatest enthusiasm.
Publications & Newsletters
CTDA regularly issues e-newsletters to members to advocate diabetes research and message deliver. CTDA together with the Endocrine Society host the publication of "Formosan Journal of Endocrinology & Metabolism".
Message from the President
"Chinese Taipei Diabetes Association became a registered member of International Diabetes Federation in 1983 and has played an active role in the global community of diabetic care. CTDA has devoted itself in the UNWDD promotions and international academic meetings. We also keep good relationships with the IDF headquarter the other WP member associations. Through IDF, we can deliver our local diabetes situation to a worldwide level. Taiwanese doctors can have a more open vision as well."