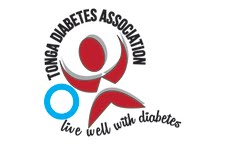 Address
Vaiola Hospital, PO Box 59, Tofoa, Tonga
About
The Tonga Diabetes Association was founded in 2006 with the former Minister of Education as chairman, the late Dr Hu'akavameiliku Kavaliku. From 2006 to 2012, the Tonga Diabetes Association (TDA), played the role of keeping Tonga in the network loop of diabetes care internationally by sustaining membership with the International Diabetes Federation. Diabetes care in Tonga benefited from this as staff of the National Diabetes Centre of Vaiola Hospital were able to attend international conferences, workshops and meetings as part of human resource capacity building. However, there were no other activities initiated locally.
In 2012, TDA was re-established during the celebration of the World Diabetes Day in November and Her Majesty, Queen Nanasipau'u Tuku'aho agreed to be the Patron. A working committee was then formed to develop a constitution and hence legalise this association. Members for the executive committee have also been selected.
Main Focus
The goal is to facilitate and ensure that the people of Tonga Live Well with Diabetes focussing on:
Awareness of the seriousness of the disease
Enabling people with diabetes to have access to tools that will improve control
Message from the President
"Networking, regionally and internationally is vital to the association and the diabetes service as a whole. This builds capacity of the diabetes service thru updating of knowledge, access to research results, and link up with experts in the field.
Being a member of IDF puts Tonga in the international arena of diabetes. IDF facilitates attendance of international meetings and we have access to resources developed by IDF such as the Education modules, Diabetes Treatment Guideline. We gain experience and stay relevant and updated when we talk diabetes"